Tell Boris to stop stalling on LGBT+ rights.
Sat 24 July 2021 – Assemble 1pm Great George St, SW1 (North side of Parliament Square)
London SW1P 3JX Map: https://tinyurl.com/2ws622ar
March to Hyde Park for a Queer Picnic. Bring your own food, drink & music.
In the meantime, please help spread the word using this suggested tweet/post on social media. You can download this graphic HERE.
Pride in London has been postponed but the #ReclaimPride march is happening on Sat 24 July. Tell Boris to stop stalling on LGBTI rights. Assemble 1pm Parliament Square London SW1. March to Hyde Park for a Queer Picnic. BYO food, drink & music. SIGN UP HERE https://bit.ly/3h8i1uZ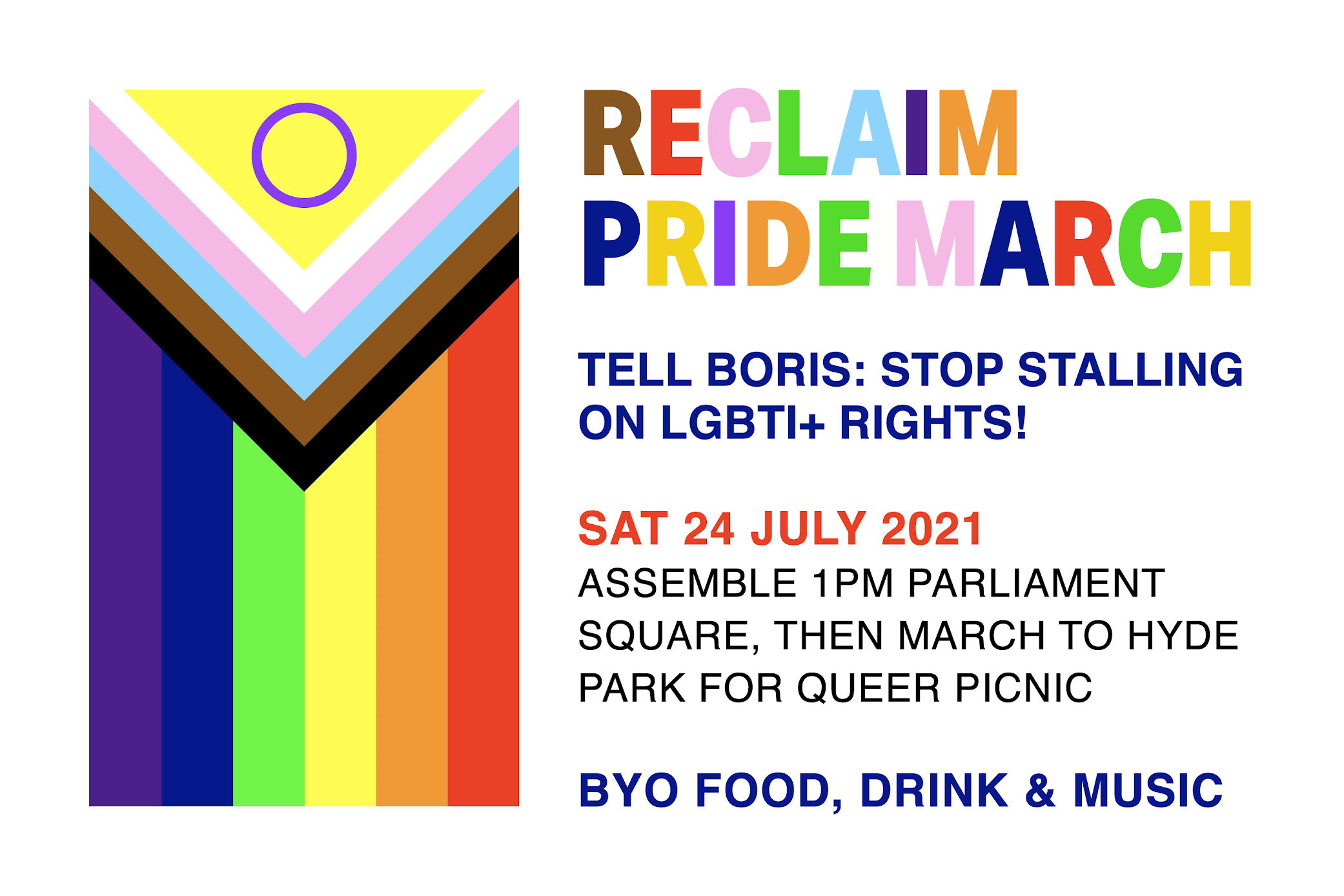 NOTE: This is a peaceful lawful protest. We expect no trouble. If any incident arises, please do not be provoked. Ignore trouble-makers. They may want to distract us from our cause and grab attention. Do not give them a victory. Do not respond to their provocations. Carry on marching. Keep the focus on our cause. By attending this march you agree that the organisers will not be responsible for any loss or injury incurred. Because the Covid delta variant is highly contagious, we ask everyone to wear a mask and to maintain social distancing. Thank you for joining us to protest with passion and peace.