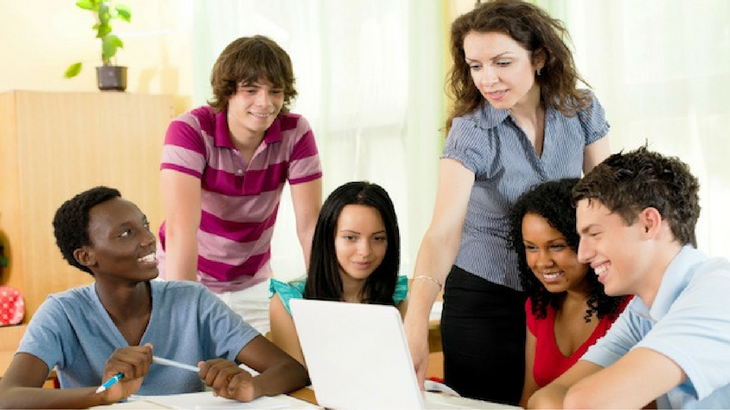 Education in Human Rights is a programme we run to promote an understanding of human rights law, and equality and diversity issues.
We do talks at schools, universities, businesses, government departments, local authorities, voluntary organisations and community groups.
These talks cover human rights, equality and diversity in the UK and globally.
They include issues such as national and international human rights law, its observance / non-observance, problems with human rights law enforcement, and the specific human rights of women, LGBT people, ethnic minorities and faith communities.
Our talks include advising institutions on best practice, including improving access and equal opportunities policies, the creation of equality networks and of inclusive curriculums in schools and colleges.
We do 40 to 60 Education in Human Rights talks every year.
If you would like a PTF speaker, please contact Peter Tatchell:
[email protected]
Examples of PTF educational talks

Human Rights v Human Wrongs – Bradford College, 8 December 2016

The failings of human rights law – proposals for reform. Dubs Lecture 2013 – Cheadle Hulme School
What they say about PTF Education and Human Rights talks
"Peter gave a thoughtful and highly engaging personal interview on the topic of international human rights attended by around 60 people from across the firm and the legal sector. I think people were surprised at the extent of his work on international issues. I'd encourage other organisations with a passion for diversity and inclusivity to hear what the Peter Tatchell Foundation has to say."
David Shields, Global Head of Diversity & Inclusivity, Herbert Smith Freehills
"Chigwell School was lucky enough to hear a speaker from the Peter Tatchell Foundation. They outlined threats to human rights posed by organised religion; particularly to women and LGBT people. Speaking clearly and with passion, they demonstrated a powerful command of facts and arguments. The students were clearly fascinated by what the Peter Tatchell Foundation had to say. Informal exit surveys were very positive."
Chris Lord, Head of Classics, Chigwell School, Essex
"We have welcomed many guest speakers to The Bishop's Stortford High School, as part of the Citizenship and Ethics education of our students. Peter Tatchell from the Peter Tatchell Foundation has been second to none in his contributions to this programme. His willingness to make time for the students has been much appreciated and highly regarded.
"The lucid, clear and organised seminars given by the Peter Tatchell Foundation have struck that fine educational balance between rigor, engagement, challenge, participation and interaction. Never were standards compromised, never were students patronised and never were students anything but engaged and motivated. Delivery was a masterclass of eloquence. However, sessions were always discussions and never lectures….on a range of human rights subjects."
Simon Etheridge, Citizenship and Ethics programme, Bishops Stortford High School
The Peter Tatchell Foundation talk to Brentwood School VI Form Society was pitched just right, with clear, logical and provocative ideas….There was a good question time.  It certainly generated interest and gave the audience new ideas to expand their understanding and make them think about important issues, which is exactly what we are aiming to achieve in the meetings. It follows other similarly well presented talks  given here in previous years on equality and gay rights.
Mike Willis, Head of Politics, Brentwood County High School