Victims of homophobia speak out & find solace in global allies
By Anastasia Kyriacou, Advocacy & Press Officer of the Peter Tatchell Foundation
London & Kingston – 20 June 2017
Huffington Post (short edited version) READ: http://bit.ly/2ssUmdy  
Sometimes it is the stories you hear of people who you know the least about, who you are furthest connected to, that touch you the most deeply; suffering or tragedy of another that makes you pause momentarily- and alters your sense of perspective thereon. This handful of little stories shared by LGBT+ Jamaicans exposes their struggle to live, love and be treated equally in a homophobic homeland, and sheds a light on the key to survival that strings them together.
Around the world, in many places the fight for human rights and equality is making steady headway. But in a vast number of regions, violent discrimination and intolerance is a pervading toxicity.
Being gay, lesbian, bisexual, trans, or any other non-straight identity (LGBT+) in Jamaica incurs a costly existence. They face persecution and isolation in school, on the streets and in their very own family homes. In 2006, the island was recognised as possibly 'the most homophobic place on earth'.
While sex between men is criminalised in Jamaica with a punishment of up to ten years imprisonment, lesbian women, bisexuals and trans people are also highly stigmatised and face abuse. These homophobic laws were introduced to the nation by the British colonial authority in 1864 and have to this day fostered and perpetuated an environment that significantly marginalises those who engage in same-sex relations.
To help address the issue, the photography project Where Love is Illegal was launched by Witness Change. By working with local rights groups and individuals around the globe, the campaign has created safe spaces for LGBT+ stories of discrimination and survival to be documented and disseminated. In Jamaica, Where Love is Illegal partnered with J-FLAG – Jamaica's first LGBT organisation on their #IAmAnAlly initiative, which offers an online platform for those wanting to support LGBT+ Jamaicans by writing letters of solidarity
ZION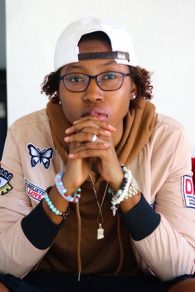 Some individuals have chosen to use #IAmAnAlly as an opportunity to come out to their loved ones and twenty-four-year-old Zion Cole is one of them. In March this year he wrote a heartfelt letter to his mother, urging her to try to understand that she has a son, not a daughter: "A son that wants nothing more than your love", he writes.
After Zion came out as a transgender man, he tells me he gained an ally in his sister and has since been determined to assist others with finding their voice. He has been collecting stories for the campaign in hope that it, "reaches those without support and provides them with a platform full of people who are ready to welcome them with open arms."
BOBBY
"I just need people to understand that us LGBT people are loving, caring and wonderful. So, this is my little story
The first time Bobby tried to kill himself was following a traumatic incident with his uncle, after which his family refused to believe him. Filled with shame, he headed to Kingston's Downtown Waterfront and tried to jump.
"I was raped and given an STI and it was that moment in my life I felt I was going to kill myself because no one was there for me to comfort me and to say it was going to be okay", Bobby recalls.
He was forced to leave home and had little choice other than to sleep with men in order to stay in a bed at night and earn money for food. He says, "I feel so cheap, but I have to do what I have to do to live". When there was no one to sleep with, Bobby stayed out on the road until daylight.
"People bash me and call me names such as battyman, fish, queer, homo, faggot and the list goes on. It's hard to get a job when persons know your sexuality" he explains.
Bobby believes the Where Love Is Illegal project is "a beginning", as it is the first safe communal space he has felt comfortable in and so far, it has helped him to establish himself as "a proud gay man living in Jamaica".
JHERANE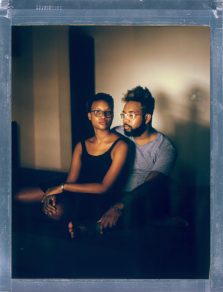 The struggle to find spaces of tolerance and acceptance in Jamaica as non-heterosexual is complex because of the stigma from both "straight" communities and within the LGBT sphere itself.
Twenty-three-year-old Jherane identifies as pansexual, meaning her attraction to people is not limited by sex and/or gender. She feels widely misunderstood, perceiving the dismissal of her identity by other LGBTs as, "probably the most ironic and harmful experience that I've had."
She remarks on the lonely challenge of being a misunderstood minority within a minority group:
"Life for me has really been learning how to navigate and interact with the world as a black, pan sexual woman in a largely male patriarchal society that tells you that you don't fit in and that you don't need to fit in."
For Jherane, her story she insists is not one of "triumph, resilience or drama", but instead a process of learning how to travel through the space she lives in and wants to continue living in. She believes "empathy, respect and being open to dialogue" has helped her to understand the multiple and complex layers of her identity and how she interacts with the world.
ELTON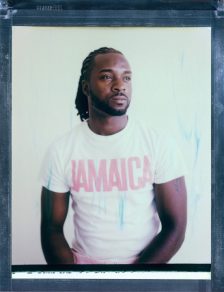 Elton describes his school days as "the rawest deal". He fought his way through education, facing physical attacks which often left him having to play catch-up by teaching himself all of the things he missed from not attending school out of extreme fear and discomfort. He recounts growing up as being "like a lifetime of slavery and torture".
Striving to turn his experience of bullying into something positive, Elton began working with civil societies and currently finds himself at J-FLAG, eager to "see a better Jamaica where everyone can feel safe to be themselves."
The consequences of this are taxing, as Elton finds himself frequently forced to move around Kingston to find safe spaces to reside. But he is earnest in his endeavor to keep fighting for equality as his first priority, and pursues this mission with an understanding of the very people who persecute him. Elton reflects:
"I am happy with the man I have become; LGBT and brave and paramount to my development of self. I would want to encourage others to never give up, be your best self and remain true to who you are. That bully might just be somebody lacking love and attention."
NOELLE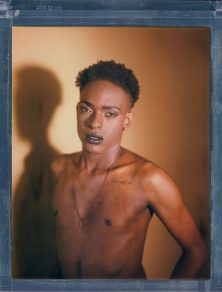 Trans woman Noelle was "crippled with fear" of disappointing her family. While they accepted her sexuality as a gay man, she struggled to reveal her gender.
Before her grandmother passed away however, Noelle recalls that in her final few days she left her with advice that empowered her identity:
"Be be-you-tiful: be you – because the real you is beautiful and you're not here for the approval for anyone. So, give yourself a break and be Be-You-Tiful."
Noelle has since stated, "I am Jamaican, trans is beautiful, and I am beautiful."
PAUL DEE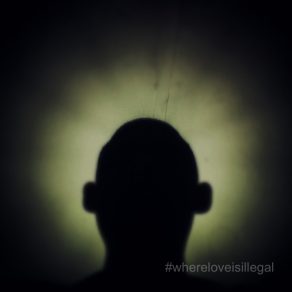 Paul Dee grew up watching gay people get casually ridiculed as "battyman" or "homo". To this day, he lives in fear of how his family would react if they were to discover his sexuality. He says he would be "beaten by his father, ridiculed by his mother" and would receive "further disgust and beatings from my siblings". Consequently, Paul Dee has vowed to keep his sexuality a secret for the rest of his life.
Reflecting on the loneliness he endures; Paul Dee contemplates if this is just his "burden to bare". With an air of sadness, he remarks:
"Maybe one day in the afterlife – if it exists – I will finally be able live without fear."
Although Paul Dee insists he will maintain a hidden identity, J-FLAG have ensured him that when he is ready to come out, there will be a safe space for him to do so.
Looking beyond a homophobic homeland
Zion believes the project has been therapeutic for those involved. He explains how, "for many of the participants it was the first time they showed themselves how to be vulnerable.
"On top of that, having a platform full of people ready to accept and support you is even better. It has been amazing" he adds.
I question what motivates Zion to remain where he is so often rejected for who he is, and if he thinks Jamaica will ever be LGBT+ -friendly, to which he replies:
"Some days I am tired [of living in Jamaica], but for the most part I want to stay to help change things. We are regular people who just want to be accepted and respected.
"If we keep working how we are working now, then I don't think it's impossible."
Navigating around Jamaica as LGBT+ is an obstacle course met with a manifold of challenges. Helping these individuals survive where they are often most unwanted, requires creating safe spaces for their stories to be shared where others can listen and support them; for LGBT+s everywhere, being able to express their personal testimonies engenders a platform upon which they can find refuge and display their humanity.
Sometimes it is the stories you hear of people who you know the least about, who you are furthest connected to, that touch you the most deeply. A struggle or tragedy of another that makes you pause momentarily and alters your sense of perspective thereon. The stories of Bobby, Jherane, Elton, Noelle and Paul Dee in Jamaica have been heard because others have told them they are lovable and their voices are valuable. It is time we step up to our ally role, so that every unheard voice has a listener and can feel free not just to be their authentic selves, but most importantly feel loved.
Take a stand – raise your hand and show some support for a stranger whose life depends on it.
Photographs: Robin Hammond, founder of Witness Change