Attitude Awards 2012
London – 18 October 2012
Peter Tatchell, Lady Gaga, George Michael, Will Young, Gary Barlow and Sir Ian McKellen were among the winners at the inaugural Attitude Awards in London on 16 October 2012.
Peter Tatchell, the Director of the Peter Tatchell Foundation, won an Icon Award for Outstanding Achievement in recognition of his 45 years of LGBT and human rights campaigning.
Other winners included Olympics TV presenter Clare Balding, pop stars Marina and the Diamonds, BBC Radio 1 DJ Nick Grimshaw, former Equalities Minister Lynne Featherstone and the hit movie, Weekend.
View the winners here: www.attitude.co.uk
Read about Peter's award here: http://bit.ly/Xs0ZGV
PHOTO of Peter with his award below – free use, no charge
The Chair of the Peter Tatchell Foundation, Anthony Gajadharsingh, said:
"The Peter Tatchell Foundation thanks all our supporters and donors who have sustained our human rights work, which has helped make possible Peter's receipt of this prestigious honour.
"Winning an award alongside George Michael, Lady Gaga, Sir Ian McKellen, Gary Barlow and Will Young is testament to the public admiration of Peter's 45 years of human rights campaigning. The standing ovation, and video tribute from Sir Elton John in Las Vegas, added to the accolades for Peter at the Attitude Awards.
"In his acceptance speech, Peter praised the many thousands of ordinary, unsung LGBT people – in Britain and worldwide – who have contributed to the struggle for queer freedom.
"His moving salute to the extraordinary achievements of the LGBT movement in Nepal marks out Peter as a true internationalist who sees the quest for LGBT liberation as a global one without borders. He won't rest until every LGBT person in the world is free and equal," said Mr Gajadharsingh.
Peter Tatchell expressed "huge thanks to Attitude"; saying he was "honoured and humbled" to receive the Icon award:
"I dedicate my acceptance of this award to the heroic LGBT movement in Nepal; in particular to Sunil Pant and the Blue Diamond Society. During civil war and dictatorship, they forged one of the developing world's most successful LGBT movements.
"In just a few years, they've won major advances for LGBT rights; including a supreme court ruling requiring the government of Nepal to end discrimination against sexual and gender minorities; cross-party support for LGBT equality; an expected parliamentary vote on same-sex marriage; and the election to parliament of the BDS leader Sunil Pant.
"Although much remains to be achieved, activists in Nepal have shown what can be achieved for LGBT rights in the global south.
"I salute the courageous human rights defenders in Nepal, and in all countries, who are battling for LGBT freedom in adverse circumstances of poverty and tyranny. Their amazing efforts are my inspiration.
For more information about the Blue Diamond Society: www.bds.org.np
"I express my heartfelt thanks to the many thousands of people who have been part of the struggle for LGBT human rights in Britain. Together, in just over a decade, our campaigns against prejudice and discrimination have swept away nearly all of the UK's homophobic and transphobic laws. In the process, we've transformed Britain into a more tolerant and liberal society, which has benefited everyone – LGBT and straight.
"It is such an honour and privilege to have been a small part of one of the truly great social emancipation movements in history – the movement for queer liberation.
"I'm still struggling with the brain and eye damage inflicted by Mugabe's thugs in Brussels and by neo-Nazis in Moscow. But with your support, I hope to carry on the fight for equality and human rights for another 30 years.
"One simple idea has guided my human rights activism: Don't accept the world as it is. Dream of what the world could be – and then help make it happen.
Thank you," said Mr Tatchell.
PHOTO of Peter with his award below – free use, no charge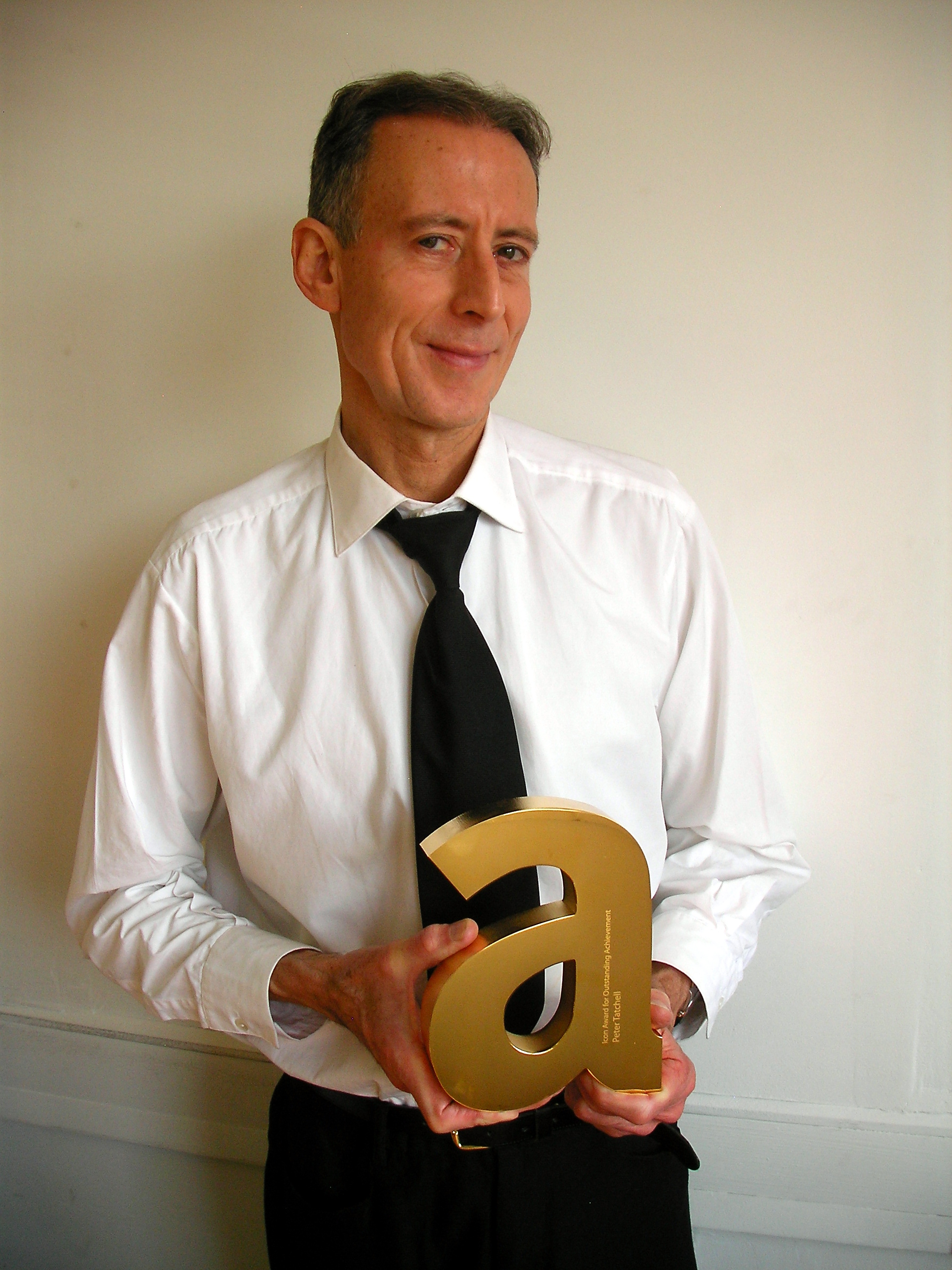 For further information:
Peter Tatchell, Director, Peter Tatchell Foundation
Email: [email protected]
Web: www.PeterTatchellFoundation.org